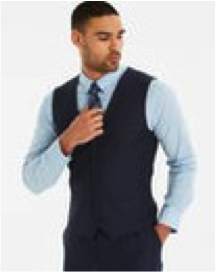 Yes #ItsComingHome may be on all the front pages of the newspapers, but the big style success of this World Cup is the Waistcoat! 
It's not been a fashion hit for some years, but now Gareth Southgate has sprinkled his magic dust on this historic fashion accessory and it's back!! Not just a little bit!! M&S are reporting massive sales of waistcoats and I've been asked to head into Southampton tomorrow to talk about the return of the Waistcoat Live on BBC Radio Solent at 8.20am!! So it's definitely BACK!!
Of course Gareth isn't the only 'Celeb' that loves a waistcoat!! Ricky Wilson from the Kaiser Chief is often seen sporting a waistcoat - but in a very different way. So which works for you? Can you pull it off? ... and how do you add this to your wardrobe? Let's find out.
HISTORY OF THE WAISTCOAT...
The waistcoat isn't a new THING. In fact it's been around for centuries and of course started out in the home of style... the UK!! Yes, other Royal's in history had dabbled with the waistcoat including Henry VIII, but it was Edward VII in the early 1900's that really brought it to the forefront of fashion. And yes it started 'cos he had grown a bit of a belly - yes Royals get bellies too!! 
He started wearing a waistcoat to cover his expanding waistline and had to leave the bottom button undone so that he felt more comfortable - and hey presto, others started following suit! Well his courtiers actually started mirroring his style to ensure that they stayed in favour, and yes that's another tradition that has become embroiled in fashion history - ALWAYS LEAVE YOUR BOTTOM BUTTON UNDONE!! 
Now of course, we are experiencing 'The Gareth Effect'. Stores are filling with waistcoats and of course they are selling out. Marks & Spencers (the suit provider of the England Team) are reporting record sales of this, now essential wardrobe accessory and I'm sure this is set to continue.
TOP WAISTCOAT TIPS...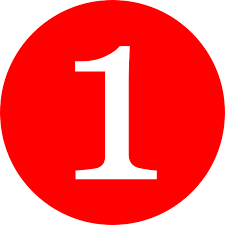 Know your STYLE PERSONALITY -  are you Creative, dramatic, flamboyant, classic, natural or international??? Yes you need to know, as this will have an impact as to how you will wear your waistcoat, the fabric that its made of and what you'll wear it with... as part of a suit, with jeans, with a tie and shirt and what style of shirt too.
If you have no idea, then let's chat and do you an Online Style Assessment. This is a great place to start and we don't even have to meet. I'll simply send you a questionnaire to complete and then I'll analyse your answers and send you the results and my 'Simple Style Guide' and of course thats personal to you. This is a brand new service and only costs £75 - you can even do it from the comfort of your sofa and whilst you watch the game!!!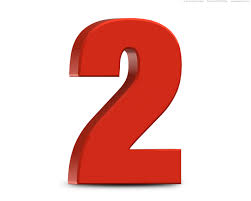 Next it's all about fit! YES, know the body shape you actually have and let's get the right size and shape of waistcoat for you. 
Too big and it will look like a balloon.
Too small and you won't be able to breathe.
It's that simple - oh and of course, some are adjustable, but don't draw them in too much or you'll look like a sack of spuds!!!
Make sure it's well tailored to fit you - and YES you'll need to try it on!!!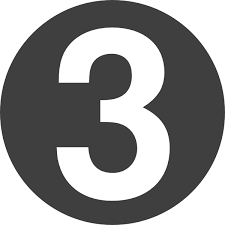 Next, make sure the colour is right!! YES, there is a right and wrong colour for a waistcoat.
You have to pick one of your best colours... if you have soft colouring, try Charcoal, Clear colouring try Deep Navy, if you're a cool, then try Black or an Airforce Blue, or a warm you could try Olive Green... there are so many colours out there. But make sure you choose wisely.
If you're colour blind or need a little help with creating impact with colour, then get in touch, Colour for Men is one of my busiest services and it will revolutionise your wardrobe.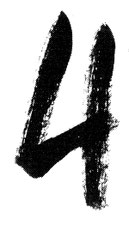 And finally, don't forget the rules!!! The BOTTOM BUTTON MUST ALWAYS BE LEFT UNDONE!!! Yes, it's tradition, but it's so much more than that.... it's the law! The Waistcoat LAW.
Whether you're choosing a single breasted or double breasted waistcoat to wear with Jeans or a more formal suit trouser, the rule still applies, you should always leave the bottom button undone.
If you're wearing a jacket over the top, leave all the buttons of your jacket undone, certainly if you are sitting down, and as you stand up of course you may choose to button your jacket up too.... but again leave the bottom button undone of your jacket too.
Most of all guys, enjoy!!! The waistcoat adds an element of elegance to any ensemble you choose and if you're wearing it to the office, you will immediately have a more 'Managerial' look about you, an air of confidence and feel fabulous. 
Don't forget to click on the buttons if you'd like more info on my men's image consultations and of course my BRAND NEW SIMPLE STYLE GUIDE SERVICE.
Let's home England remain full of confidence tonight under the leadership of Sir Gareth Southgate and of course we'd love him to bring home a little trophy with him along with his waistcoats too!!!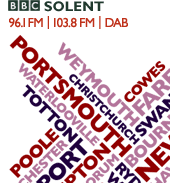 Join me live on BBC RADIO SOLENT at 8.20am on Thursday, 12th of July - I'll be chatting live on air about the resurgence of the Waistcoat and I'll be 'Style Spotting' in Watts Park in Southampton.... so if you're sporting a 'Gareth Waistcoat' come and join us in the park from 8am.