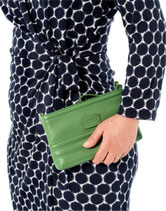 The weather is freezing right now, but at the weekend I braved the cold weather and headed off to London to find out exactly what's going to be making the headlines in the fashion stakes this year and I had some pretty amazing news along the way!!!
This blog will cover highlights and things to watch out for - and will also introduce some exciting events we have planned for the spring too.
There has never been a better time to get stop guessing and find out exactly what works for you and which items in your wardrobe need to work a LOT harder!!
So the first weekend in February is the Consultants Conference for Colour me Beautiful - and we head to London to find out the latest fashions and trend for the coming seasons - it's always a great weekend of sharing ideas and knowledge and we find out so much info - and it's also our annual awards too!
So in previous years, I have been fortunate to receive awards but this year I am delighted to announce that I have received yet another!! This time the Bronze award!!! Hard work and determination paying off and it's always so nice to be recognised amongst your peers!! Thanks to everyone who has sent me messages of congratulations - I feel very honoured!!
But, as nice as it is to receive another award, it's straight back to work!!!
Spring is heading rapidly in our direction and the daffodils are starting to bud in the garden... so let's talk spring fashion!!
Well again this season is going to be very eclectic!! 
First things first - check you wardrobe first!!!
Clear out any items that are damaged, that you promised you would repair and haven't, shoes that you simply do not find comfortable enough to wear - donate them to charity - fabric that can't be resold will be sent for scraps too if you use a charity such as The Rowans Hospice. Spring is a great time to clear the decks!
Hang up as much as you can. This way you can see the colour, the length, the item.
Start planning for what you are missing.
It might be a colour, pattern or style.... but plan and shop your own wardrobe first - otherwise I can guarantee you will end up buying more of what you already have.... and not what you need.
Then think about what is happening in store. Here are my quick highlights ... there will be individual blogs coming in the weeks to come on each subject - so for now just highlights to get you thinking...
Stripes
Spots - of varying sizes
Pattern Clash
Florals & lace
Jumpsuits
Colour Blocking
Shoes and Boots in every possible colour
Accessories and Embroidery
Interesting Sleeves and Bold shapes
Geometrics
Textures
There is definitely a lot happening in stores for the spring and fingers crossed we will see some amazingly versatile items to cheer up or wardrobes.
Interested in getting ahead?? Well in March and April we will be holding our Spring/Summer updates - these will be £15 per person or if you book with a friend, then your tickets will be £10 each. If you would like a group event - personalised to you for 6-10 people then get in touch! 
One to One wardrobe Spring Detox sessions are also now available - get in touch to book yours and together we will breathe new life into your wardrobe and you'll discover the gems you have hidden away!