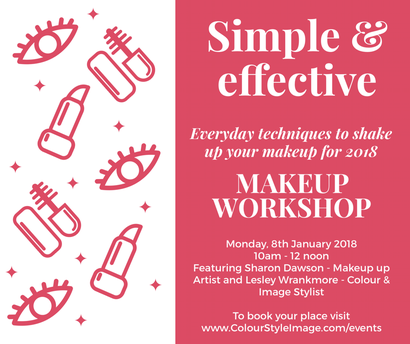 Want to kick start 2018 learning simple and effective makeup skills?
So many of us have never had a proper makeup lesson and as a result never know how to put on your makeup - or simply choose not to.
Makeup doesn't have to be complicated!
During this 2 hour workshop, we'll be joined by Sharon Dawson - professional makeup artist, together we will check out your makeup bag and get you practicing just how to apply your makeup following simple steps.
We will de-mystify the makeup counters too - and make sure you only buy makeup you will actually use - how revolutionary is that??
Visit our EVENTS PAGE to book your seat on this popular workshop.