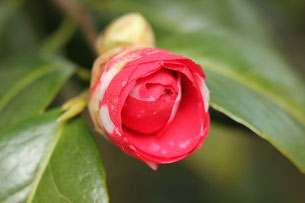 So the evenings are slightly lighter and the wind is not quite as bitter, so spring is definitely on the way. But what's new this spring?? Well we can't wait to say a big HELLO... 
Find out the latest news for Spring 2017 from CMB's London Conference.
Last weekend was the CMB Company Conference up in London. We get to preview all the trends for the next couple of seasons (more to follow on this subject) and meet up as a team to see whats happening at our HQ.
The big news for this spring from CMB HQ is that we will be seeing the long awaited return of some of our favourite lippy shades ever!!! 

We really have missed the likes of Sheer Breeze and Spiced Peach and I can't wait to get them back in the studio. 
CMB HQ are taking the fantastic decision to be 'MADE IN BRITAIN' again. All our new/old lipsticks will be made in good old Blighty once again - and have brand new packaging. 
Fingers crossed new stocks will be here in mid to late February, so you don't have long to wait to see the fabulous new colour range in fareham. 
If you'd like to pre-order your colours - so you are the first to receive them, then drop me an email and I'll get yours reserved. Prices will remain the same too so £14.50 - and for a limited time I will include free postage :). Don't forget you can pre-order via email or our products store