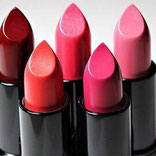 Christmas is the party season, and we all want to find that perfect dress and look effortlessly glam. However, do we really need to spend out on a new dress?
Actually NO!
That's right! It's an interesting concept but actually refreshing your makeup is more likely to make an impact than purchasing a new LBD!

It's a funny world isn't it. A dress could cost a hundred pounds, but actually it could well be as simple as wearing a fabulous new lipstick that gets you noticed.
Whether its work colleagues that you're looking to impress or perhaps its a gathering of friends, chances are they will not notice the dress you are wearing if your makeup looks fresh and amazing - and they certainly won't know or care if it is the same dress you wore to the office party last year!
The lipstick we wear should quite rightly be the perfect colour for you and here in my Colour me Beautiful Studio in Titchfield, I have an amazing array of fantastic new Colour Renew lipsticks from CmB. They're designed to hydrate your lips and spheres of colour make sure the colour lasts for hours.  Not only are they fabulous, but they are also gluten & paraben free! 
Yes that's right - if you can't tolerate Gluten - check your lipsticks too!!!  Ours are totally GLUTEN FREE!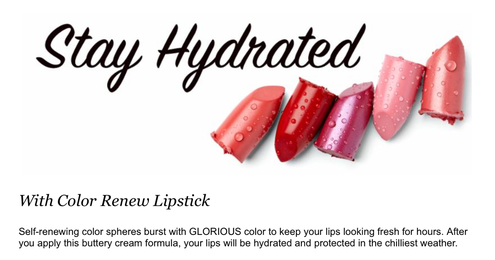 What colour to choose? 
Well this year & this party season it's all about finding the perfect Red. 
RED?? Really I hear you shout - yes - but all reds are not the same! In fact some of ours seem to slightly change colouring on different people to match your colour perfectly - on everyone they seem so different. Perhaps Frosted Watermelon will be perfect for you, or the Fuchsia of Glam is your perfect choice.
Don't Leave it to chance!!! I'm happy to advise you - simply drop me an email and I'm happy to help you make the perfect choice.
At only £13.50 a new Lipstick will be the best colour choice you can make to bring your look absolutely on trend for this Christmas Season.
Know which CMB lipstick colour you love - but need a new one? Why not visit our new online Cosmetics store!!