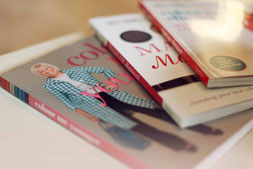 Today sees the news full of reports that 40 is no longer middle aged! In-fact the new 'middle age' is now your 60's! 
So is this more marketing hype or is it true? Well I remember my mum being obsessed by hitting 40 - but this didn't really strike me as I turned 40.
But why?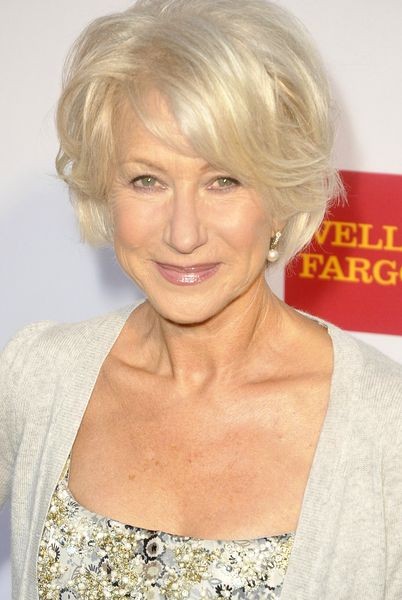 Well I guess when my mum turned 40, that was considered 'old', don't slam me for that... it's true, it was the media that drove this. No female role models in the media (other than the Queen) and certainly none on the TV. Women had no choice but to dress a certain way. 
The big difference today is simple - CHOICE!
We have an amazing choice in the clothes we wear, supported by massive retail brands. Women are independent and vocal, we are strong and want to be noticed.
The Media is full of more mature female role models too - that are dressed impeccably and are effortlessly stylish. Look at the amazing Helen, Mary, Dame Judy, a host of Newsreaders .... all in the public eye and certainly over 40!!! It is fantastic.
So if we are over 40 - we are not 'past it' - we are FANTASTIC! 
Here are a few tips on making sure we continue to push the boundaries, as by the time I hit 60 then I want the 'New Middle Age' to be 80!!
We all know that too much sun and smoking speed up the ageing process, but some innocent habits and wearing the wrong clothes can also add years.
The good news is, a few every day precautions can help turn the clock back.
Let's first discuss some of our famous silver stylistas.
Mary Berry
With Mary Berry's fashion icon status rising higher than her sponges; she is definitely setting the trend for her generation.
The look:
Youthful, colourful and rule-breaking, Mary Berry's style is brilliant for her petite frame.
Why it works:
Statement jackets are flattering but eye-catching, neat knits don't swamp her and when she dresses up she keeps it simple and colourful which suits her blonde hair.
Dame Helen Mirren
Dame Helen is the red carpet queen. Whether in chunky boots and belt to pull together off-duty pieces or at a premiere in London wearing Dolce and Gabbana she looks chic.
The look:
Dame Helen Mirren exudes red carpet sex appeal, wearing body-con dresses that women half her age would not wear.
Why it works:
Dame Helen knows how to dress her curves, choosing fitted dresses with lots of stretch that show off her bust and waist. She opts for long sleeves and demure lengths and often adds a maverick touch, such as a leather biker jacket over a full-length gown.
So as well as taking some tips from Mary and Dame Helen why not try our 6 secret steps for a more youthful look:
1. Ditch sensible shoes
Overly sensible shoes are an instant ager. Although comfort takes priority as we get older, shoes with clumpy rubber soles risk looking orthopaedic and square toes are outdated. A low heel or wedge will always look more glamorous and for chic flats opt for a coloured ballet pump.
2. Don't play too safe
There's a fine line between looking classic and boring. Drab washed-out neutrals worn top-to-toe can easily fall in to fuddy-duddy territory. Don't be scared of colour and make sure they are the right colours for you. If you have had your colours done years ago, it may be time for an update if your hair colour has changed.
3. Show a little not a lot
To look years younger, show a bit of skin. Collarbones, along with shoulders and wrists are the slimmest parts of our body and weather well, so worth showing off. Keep your collarbone exposed with elegant open necklines and accessorise with a bold statement necklace. Also wear boat necklines and ¾ sleeves to accentuate these areas.
4. Get clothes that fit
Baggy, shapeless clothes that hide your body will make you look wider and older, while clothes that are too tight will look tacky.
No matter what your size, softly tailored garments and gently-draped jersey dresses will give a youthful silhouette. Show off the part of your body you like the most, whether it's your bust, legs or arms.
5. Say no to saggy bras
A great outfit will always start with good foundations. Make sure 'Bridget Jones' style you have some big knickers to hold in that tummy and always get fitted for your bra by a reputable lingerie shop. My preference would be to invest in a trip to London and go to Rigby and Peller. If they are good enough for the Queen they are good enough for me!
I will be offering VIP Shopping trips to London - including a trip to Rigby & Peller and Harrods, please get in touch if you would like to book your place early!
6. Update your hair style
Another silver stylista is Dame Judi Dench, silver hair she may have, however, the thing that makes her look younger is that 'funky' cut. So if you have had your hair in the same style for years then use her for inspiration and go get your locks re-styled.
If you would like to find out exactly how to add the right colours  to your wardrobe, have a little wardrobe restyle and get the clock turning back by 10 years, then call me on 0789 4444 614 to find out more! You are in control, let's start pushing the boundaries now and shake up our wardrobes.