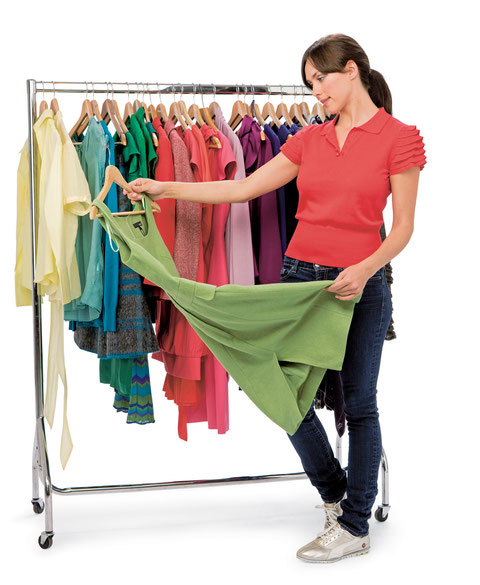 As Good as New
You've bought the clothes and you look fabulous, but how do you keep your clothes looking like new? A little TLC that's how! Your clothes will last longer and make you look better!
Just like you, clothes need to rest – make sure to rotate your garments and shoes on a regular basis. Giving your clothes a breather will prevent odours from becoming absorbed and creases from taking shape - this is especially true for suits and outer coats.
Dust can prematurely deteriorate your garments, so get that clothes brush out from the back of your drawer and give your garments a quick once over. Natural bristle brushes are best, especially for more delicate items. Don't scrub at the fabric, just a gentle brushing action is best.
If you have to wear a suit to work, remember to unbutton the jacket before you sit down otherwise you will be pulling on it. With trousers, remember to pull them up slightly when sitting down as it will prevent the fabric from stretching. This won't only preserve the life of your clothes, but will also make you feel more comfortable!
Try not to stuff your pockets with keys, change or any other items; they'll put strain on the seams and ruin the shape of your clothes.
Wash with Care
The best way to keep your clothes colours from fading is to turn them hem inside out before washing and to keep the water temperature as low as possible.

If you are washing any type of clothing with a zipper, make sure that it is zipped up before it's tossed in the washing machine. Unzipped zippers can cause damage to other pieces (especially more delicate ones) in the same batch - and again, remember to turn them inside out.
And finally, don't ever put delicate articles in the washing machine, it will only cause the materials to get damaged and lose shape. Hand wash labels are there for a reason!