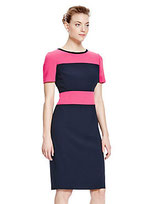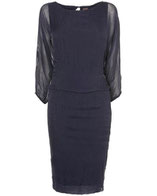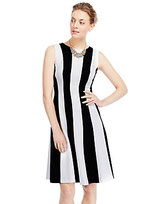 Have you started checking out the Spring Summer Styles for 2015 yet?
So far not much has hit the high street, with most major stores holding on to the sales for just a little bit longer! However online we are now seeing a steady trickle and this season is going to be interesting!!!
Yes there is still a massive trend for boxy coats and jackets and the biker jacket is still around - but for how long? Perhaps another Spring and Autumn - so shop smartly.
Necklines and hemlines for the fuller figure are going to a real issue - the majority of dresses seem to be high necks again, even within the Phase Eight range - early styles are looking high necked - but fingers crossed!! 
If you are a fuller figure, and fuller bust, caution is going to be my word of warning - literally! 
If your going to shop early, make sure high necks are teamed with long sparkly jewellery or a cleverly tied sheer scarf - if you don't then you will look totally out of balance.
Hemlines are also on the up and hitting new heights - even at M&S. Dress hemlines are definitely getting shorter and options of length do not seem to be as forthcoming as in previous seasons.
Yes, it's early days yet, so we'll keep you posted - but we're looking forward to lots of colour and bold patterns too - a flood of beautiful, bold block colours is definitely springing into the stores, so make sure you are 'Colour Ready' and #GetYourColoursDone.
Want to know more about which styles will suit you this spring - then why not book a Style Consultation with Lesley Wrankmore here at CMB-Solent.
We'll save you money by ensuring that everything you buy, you'll wear time and time again - giving you confidence and effortless style for every budget.