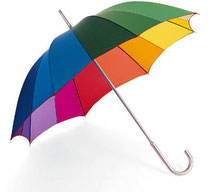 We are heading towards the weekend, it's Thursday already!
This week at the CMB-Solent Studio, we've had lots of fun getting clients ready for spring cleaning their wardrobe, and ready to add some spring colours. But I'm also getting ready for the Colour me Beautiful big event of the year - yes how quickly time passes. This weekend is our annual conference, held in London.
We are going to be spoilt with new books, products and so much Style and Colour news - I can't wait!! Fingers crossed we won't need our brollies - but time to decide what to wear??? I wonder, a huge conference full of Image Consultants - no pressure then about looking fabulous! 
Make sure you pop by next week for all the updates and latest news!
Don't forget places are booking fast for our Spring/Summer Style update and Make-up Masterclass - there will be two on Tuesday, 11th March. Email me for tickets at lesley@cmb-solent.com