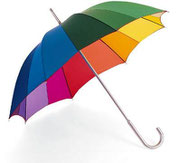 So this morning is a very wet morning indeed and brings firmly back into mind the wind and rain of recent weeks. On a plus side it has given me plenty of opportunity to road test Mascara's!
As many of my regular blog, facebook and web followers will know the Arbonne 'Its a long story' Mascara is my absolute favourite and will get me through most showery days with out a smudge or a smear. However for days like today, when the forecast is torrential, then there is no alternative than to go for the full on Waterproof lash!
So I have roadtested L'Oreal and Maybellines various options - remembering this is for high days (Weddings & Funerals) and torrential or swimming pool days, I really only need an occaisional waterproof Mascara. For this reason I choose a 'disposable' variety.... im never going to finish the bottle before discarding after 12 months, so the more value brands are ideal. 
Maybelline and L'Oreal are great options.... though very tricky to find at the moment - both of these options are good as make up bag staples... they both do what they say, just in a very different way...
The L'Oreal (gold tube) is fabulous, goes on easily without clogging the lashes and has a simple brush that seems to give even coverage. However, this one did dry out long before the 12 months (about 6 months) of infrequent use - so this may be even shorter for regular use. 
Maybelline on the other hand - the bottle is still going strong... I have the Falsie version (plum tube with blue writing). However the brush is really tricky to use. I find it clumps easily and takes an age to apply as you have to get the curve to the right part of your lashes.... its trickier still to do the tops of the top lashes.... ok for a quick sweep upwards, but I have to say it makes me long for my Arbonne Mascara or the Navy blue Colour me Beautiful mascara!!!! It is very easy to coat everything in mascara except probably where you want it! On the plus side, this does seem to do what it is meant to do... you can build it up in to great lashes with time and care, and it stays put all day without flaking.
Unfortunately, both of these mascara's only come in black, and it is still really difficult in this country to find anything other than a black waterproof mascara on the highstreet. One day the stores will understand that only a small percentage of the female population can wear black mascara and pull it off. Really we should be able to find brown, plum and navy without too much of a challenge, but not yet!
So I have to say I am going to say that if you want a quick and easy mascara that just does the job, then go for the L'Oreal option, however if you are happy to spend more time to build up the more dramatic false eye lash effect, then the Maybelline one is worth the time and effort, but be careful and take that extra time. Either way, I would rather it was sunny and I could use my favourites 
Which is your favourite? Which others have you tried recently?? I'd love to hear from you