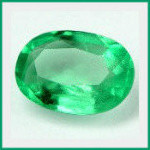 Hello 2013! First, let me wish you a happy, colourful and stylish New Year!

I look forward to sharing tips and news through what promises to be a colourful year ahead.

In the meantime, Pantone, the world authority on colour, has nominated EMERALD as their 2013 colour. Thank you Pantone! In Colour Me Beautiful speak, Emerald is a universal colour which means that it suits all colourings. From pale blond to dark brunette, everyone can enjoy wearing this shade.
Emerald is the focus of our newsletter this month, why not take a look?
2013 - January Newsletter - The Future is Emerald
Welcome to our first newsletter of 2013. We hope you enjoy it and would love to hear your comments x
2013 January.pdf
Adobe Acrobat Document
199.5 KB