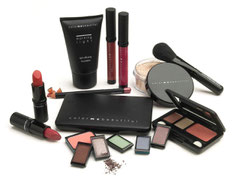 So here's our fabulous special offer for October 2012....

Spend £35 on our fabulous range of cosmetics, and receive a MASSIVE 25% DISCOUNT!!!

This offer is great for topping up your own make-up bag, but also for your friends and family for Christmas presents too.

Don't Miss out, this offer is only valid for the rest of October 2012!
Call Lesley on 0789 4444614 to reserve your favourite colours ♥